MetaMask stands as one of the leading cryptocurrency wallets available today. It is a gateway to the Web 3 ecosystem of decentralized applications and offers seamless connectivity to many blockchain networks. The reasons for its preference over other wallets are easy integration and user-friendliness. MetaMask has become the world's most popular non-custodial wallet, boasting over 30 million users.
To begin harnessing the power of MetaMask, installing it as a Google Chrome extension is essential. But before we delve into the installation process, ensure you have a pen and paper handy to back up your wallet. Safeguard your recovery key in a secure location to ensure exclusive access.
Armed with MetaMask, you'll equip yourself with a potent tool for navigating the thrilling realm of decentralized finance. Through this blog post, we'll accompany you step by step, guiding you through the installation process and granting you a passport to the world of blockchain-powered financial freedom. With MetaMask, you'll gain the ability to manage your digital assets and embark on a boundless adventure of exploring decentralized applications (dApps). So, let's roll up our sleeves and install MetaMask, unlocking a universe of possibilities!
What Is MetaMask?
In recent years, MetaMask has witnessed exponential growth in its user base. As of March 2022, it was announced that MetaMask had reached over 30 million monthly active users, solidifying its position as a widely adopted tool for storing cryptocurrencies within Web3 applications.
MetaMask is a crucial bridge, enabling users to seamlessly interact with decentralized applications (DApps) while securely managing their digital assets. By establishing a connection between the user's browser and blockchain networks, MetaMask empowers individuals to send and receive transactions, oversee their accounts, and explore the diverse functionalities offered by a wide array of DApps.
With MetaMask, users can conveniently store popular cryptocurrencies like Ethereum (ETH) and various ERC-20 tokens alongside the ability to engage with non-fungible tokens (NFTs). Its secure and user-friendly interface ensures a seamless experience when managing and safeguarding digital assets.
Whether users choose to install MetaMask as a browser extension compatible with popular options such as Chrome, Firefox, Edge, or Brave or opt for the mobile app available for iOS and Android devices, they gain access to an extensive user base and a wealth of opportunities across various chains.
Key Features of MetaMask:
MetaMask is a wallet that offers several noteworthy features to users, providing convenience and security in managing their cryptocurrency transactions. Here are the key highlights of MetaMask:
Wallet Administration: MetaMask provides users with a secure platform to manage their crypto wallets. It generates unique addresses for each wallet, allowing users to send, receive, and store cryptocurrencies and tokens with ease.
Security: MetaMask prioritizes the security of user funds and personal data. It employs a method where private keys are stored locally on the user's device, ensuring encryption and making them inaccessible to external parties.
Data Control: Users have full control over their data when using MetaMask. The platform does not collect or store any personally identifiable information, giving users the autonomy to manage their digital identity.
Network Compatibility: MetaMask supports various networks, including the Ethereum Mainnet and compatible networks like Binance Smart Chain. This enables users to connect to different networks and explore a wider range of opportunities. To learn more about how to get MetaMask working with various networks and add differnt chains to it, ready the following articles.
How to add Avalanche to MetaMask?
How to Install MetaMask on Chrome?
To learn "how to install MetaMask," follow these steps.
Go to the MetaMask website at https://metamask.io/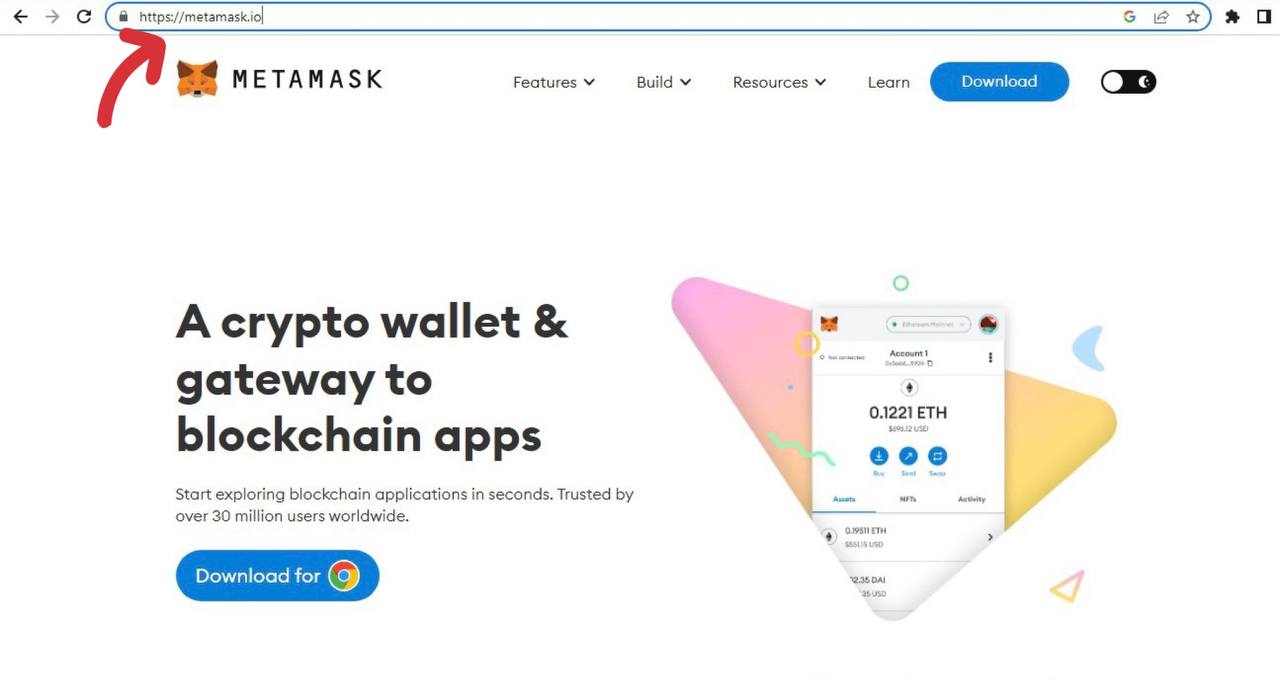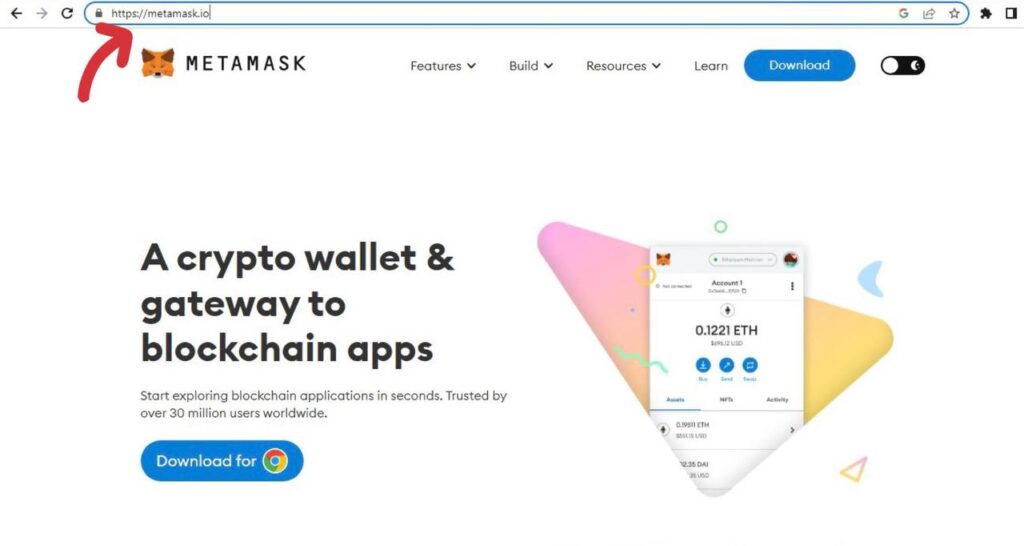 Press on the "Download" button.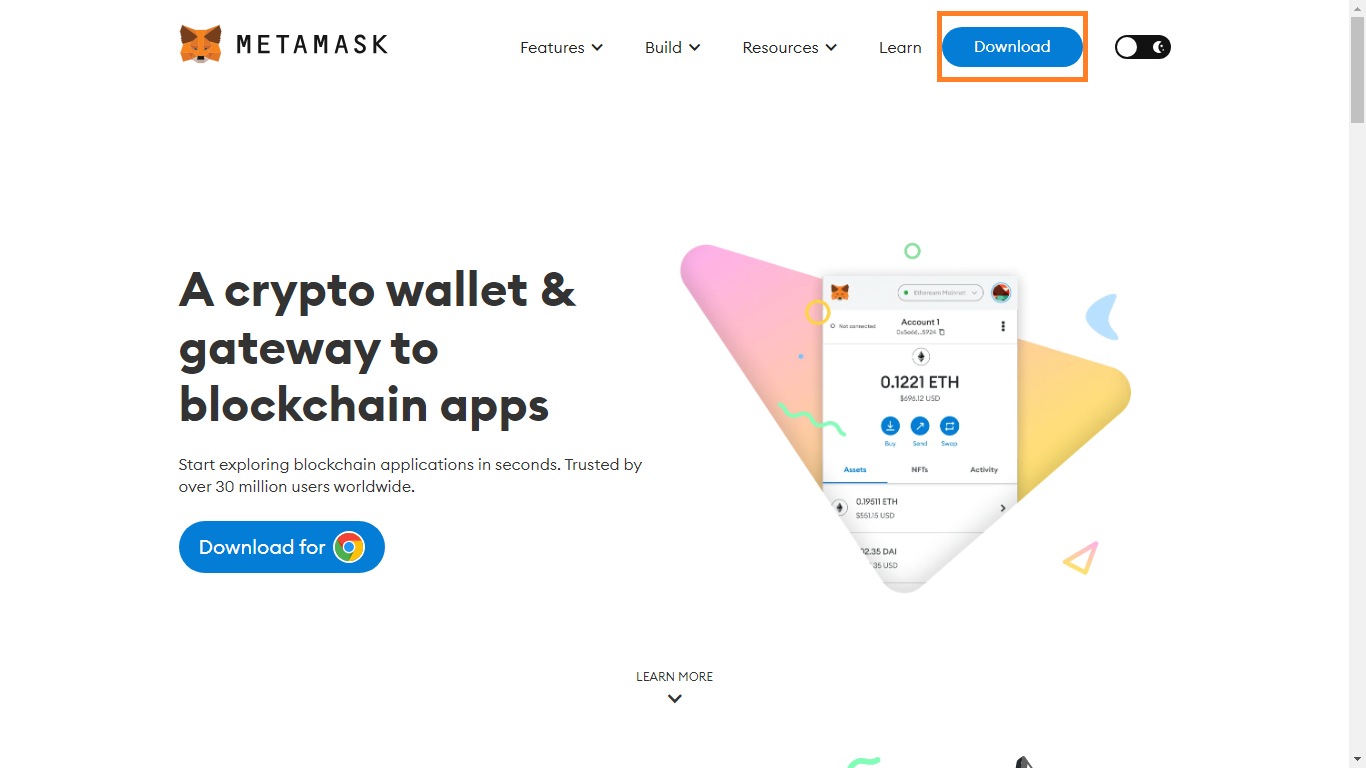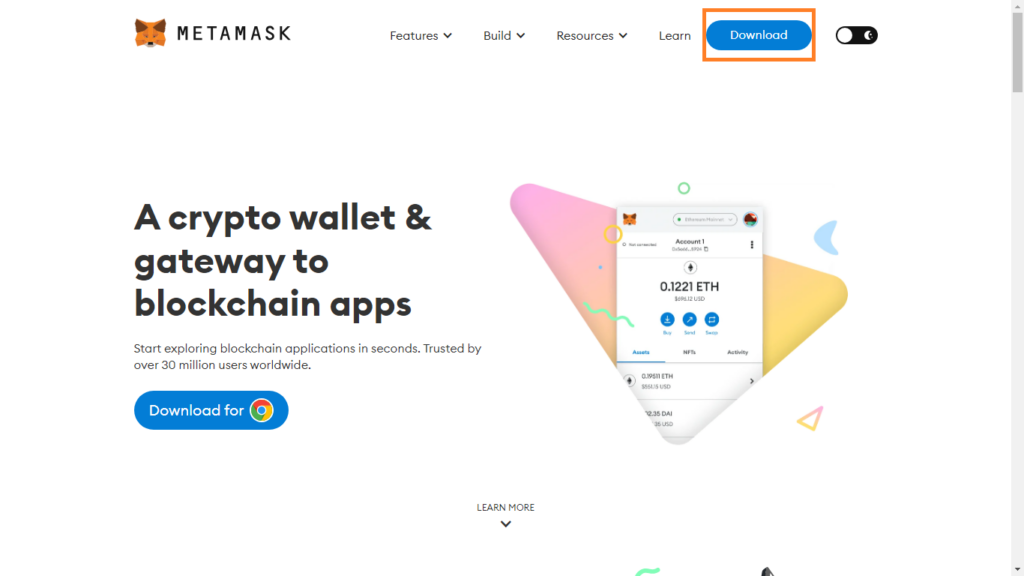 Tap on the "Install MetaMask for Chrome" button.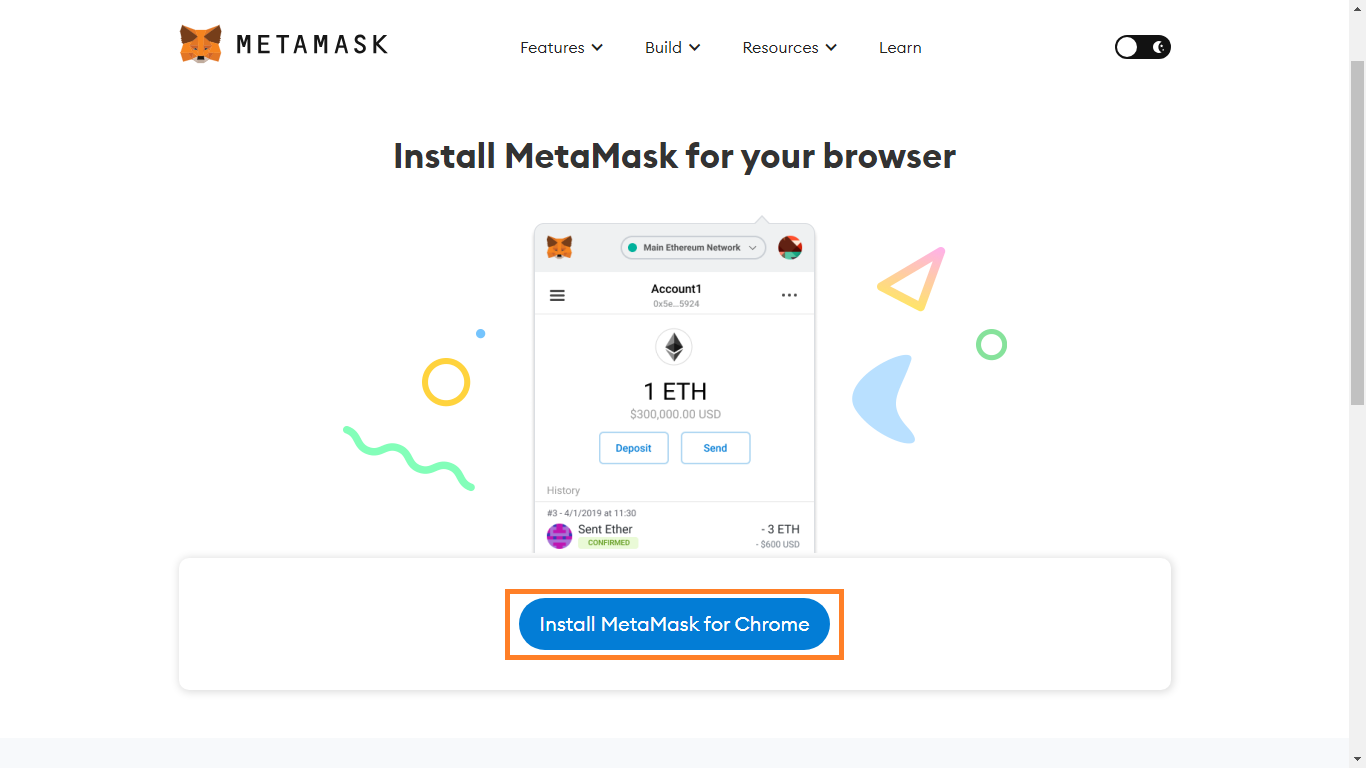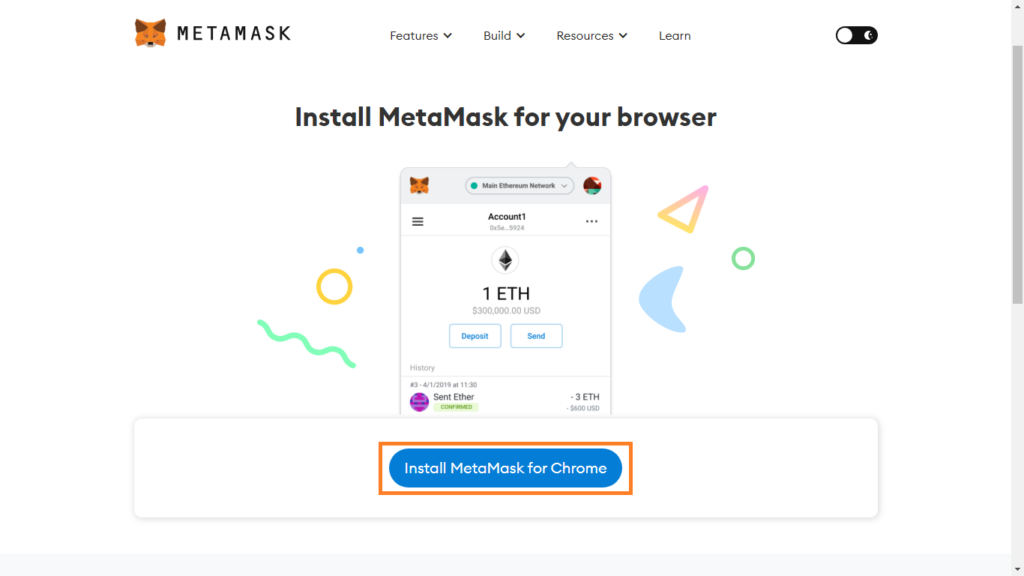 You will be directed to the Chrome Web Store. Press on the "Add to Chrome" button.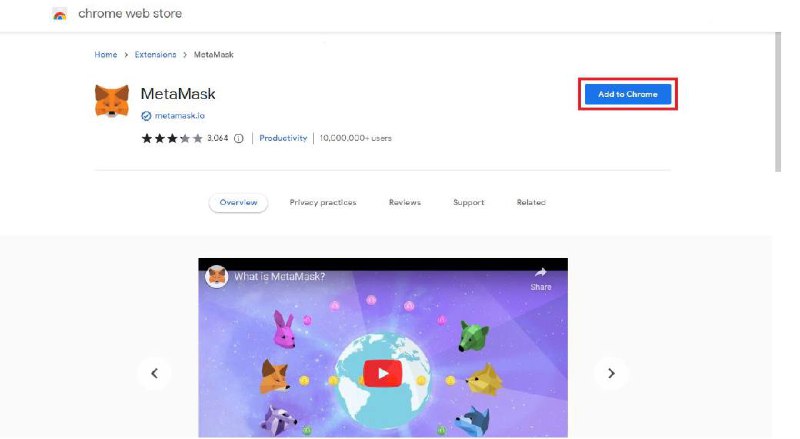 On the pop-up window, tap on "Add extension."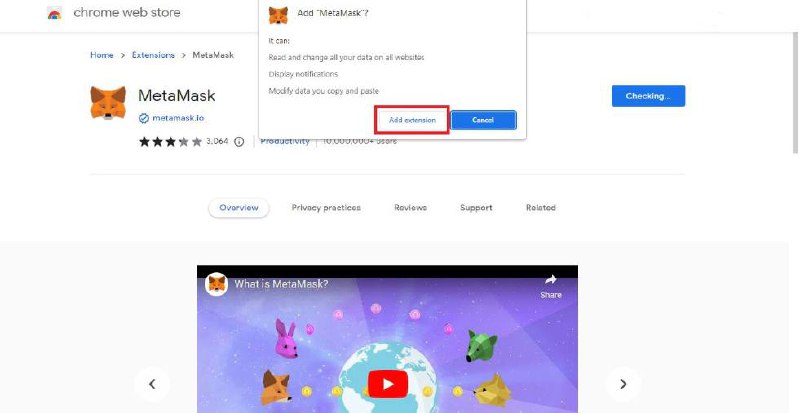 Now open a new tab and press the MetaMask icon in your browser's extensions.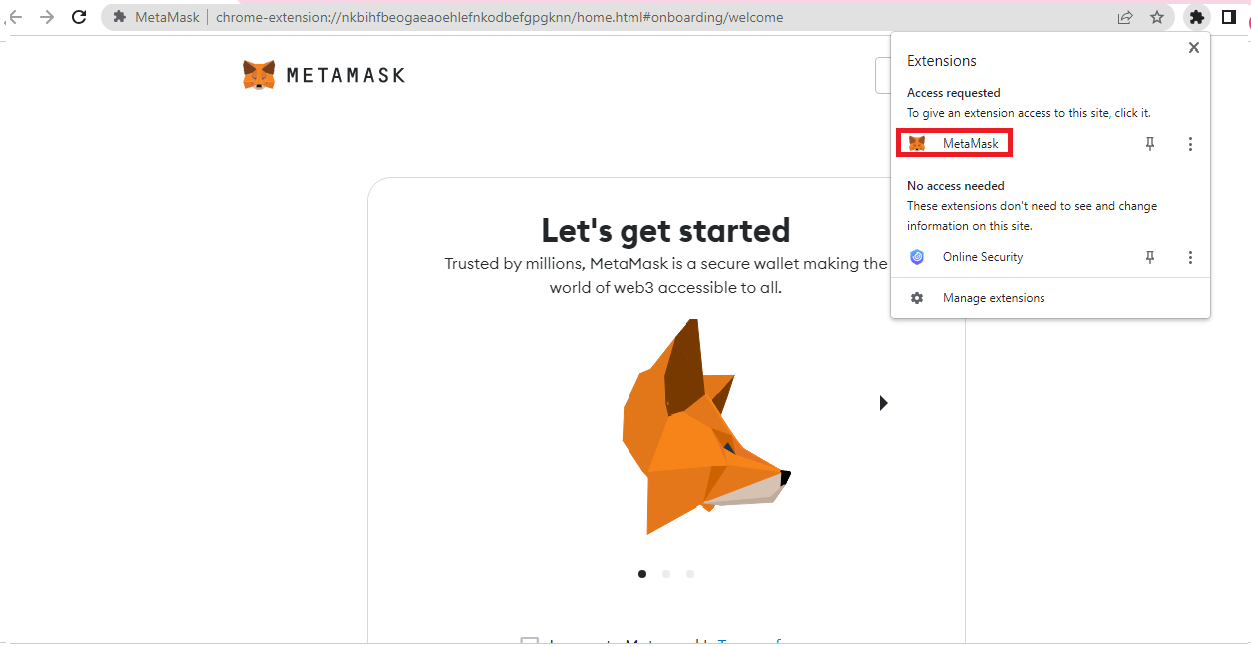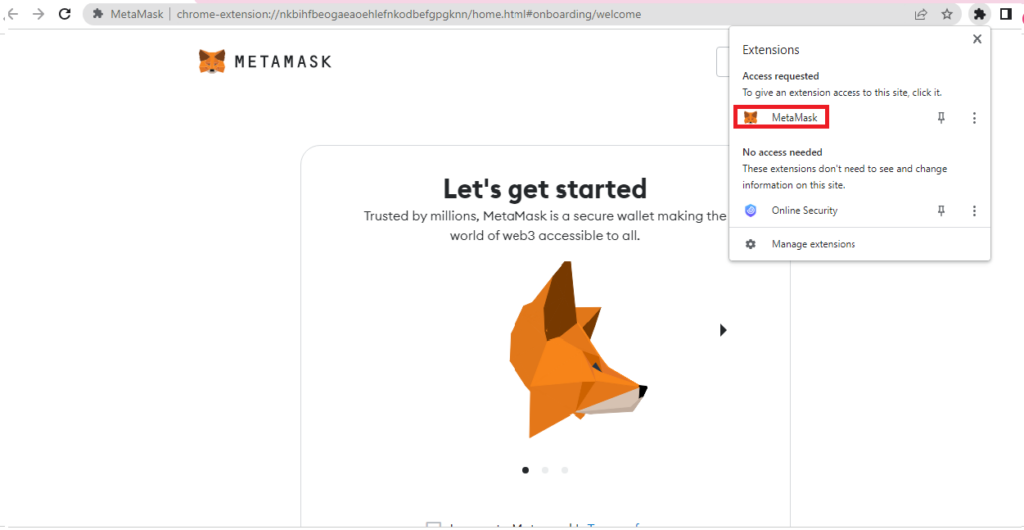 Survey the MetaMask terms of utilization. If you agree to the terms, tap "I agree to MetaMask's Term of use" and the "Create a new wallet" button.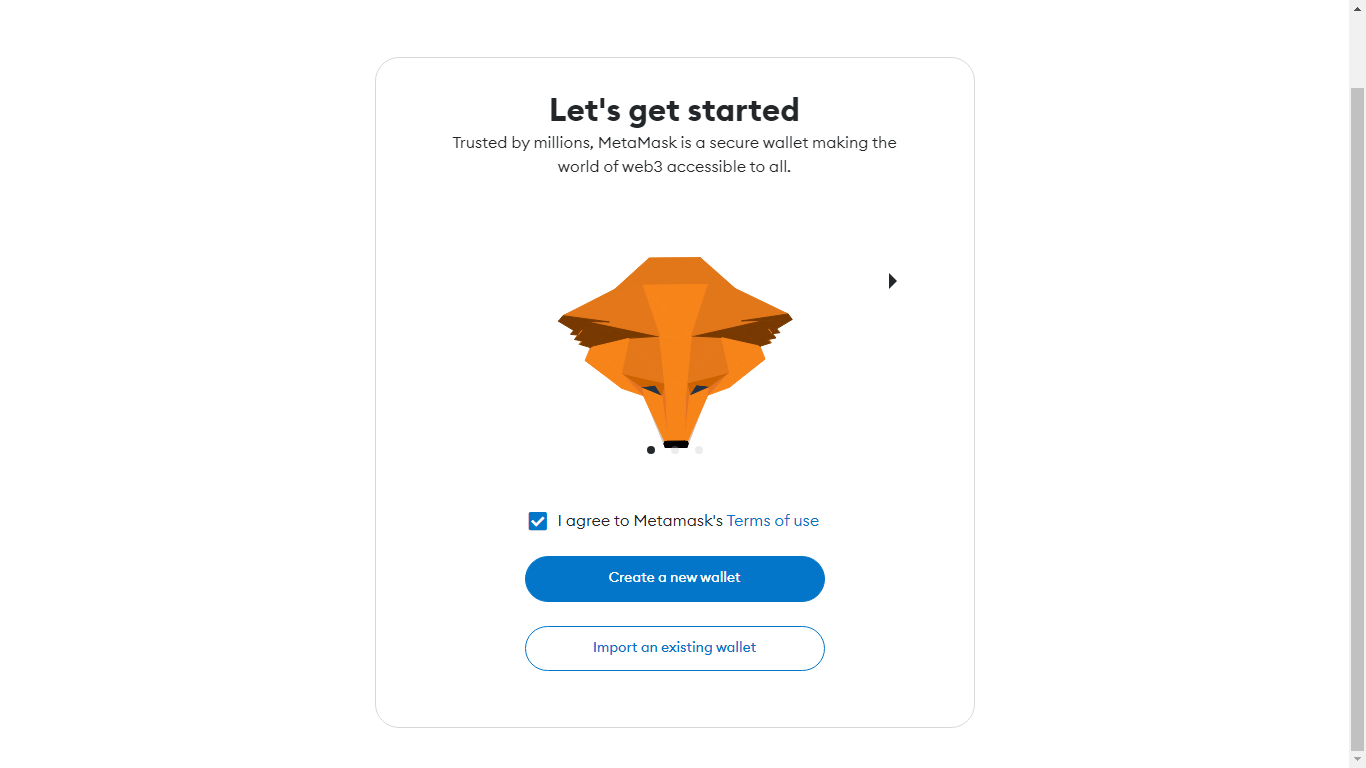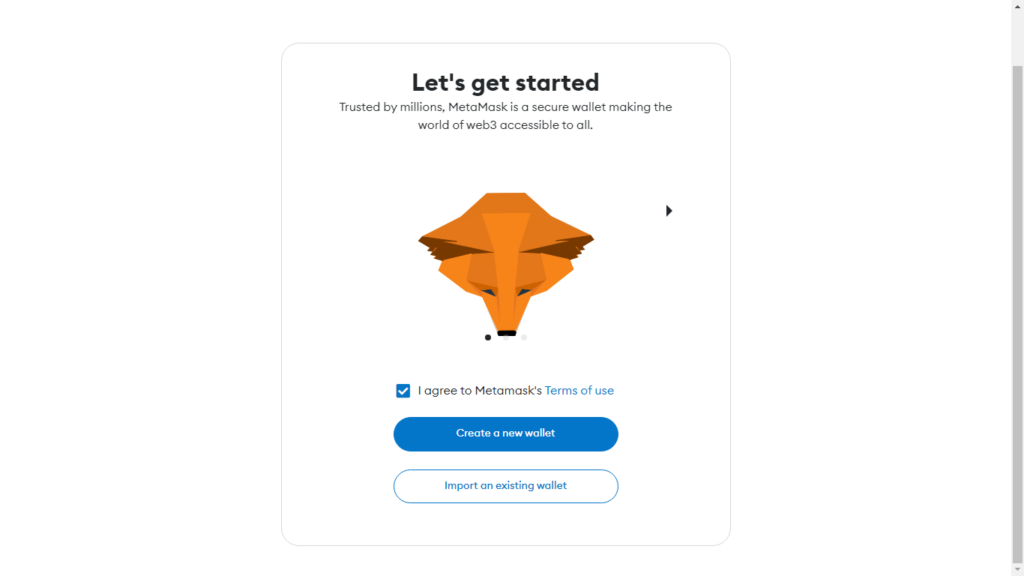 Set a strong and unique password for your MetaMask wallet. Keep in mind that a secure password is significant for protecting your cryptocurrency. Confirm the password by retyping it in the following field, then click "Create a new wallet."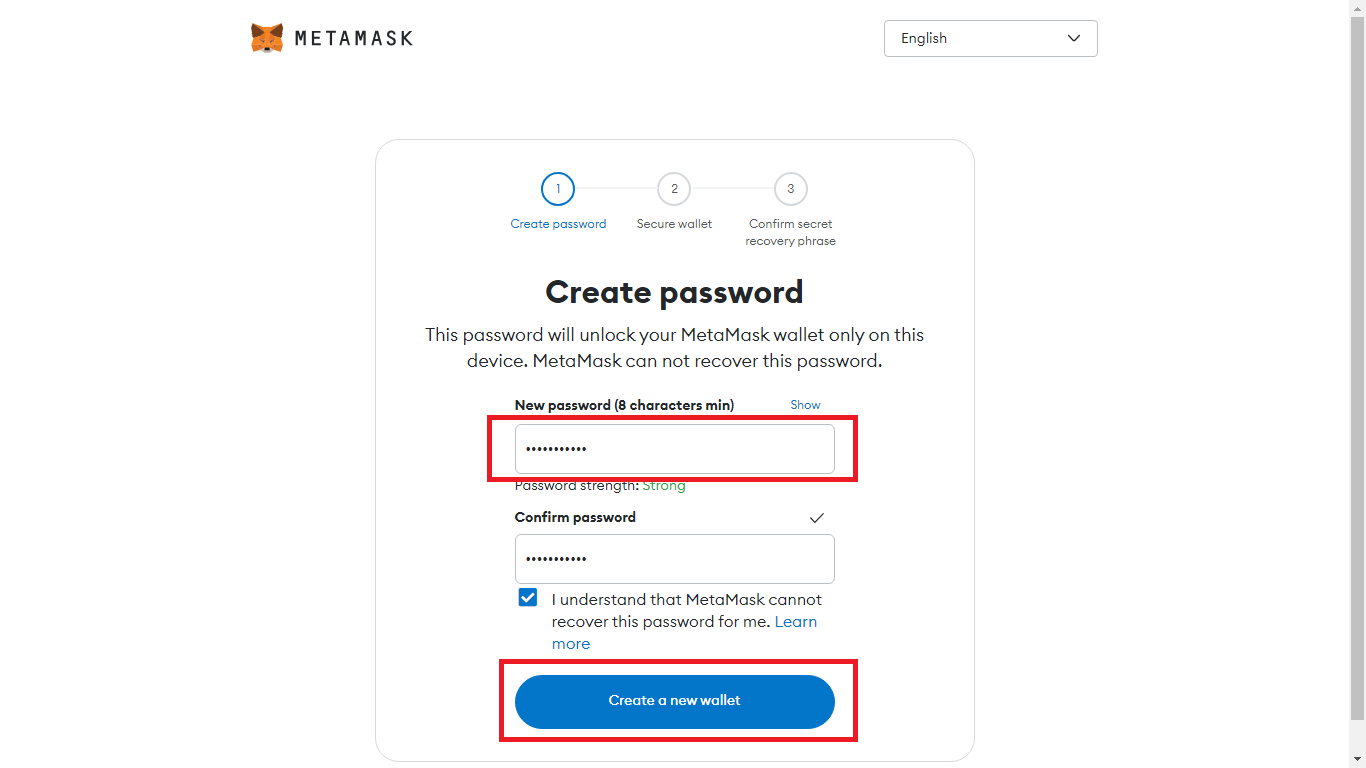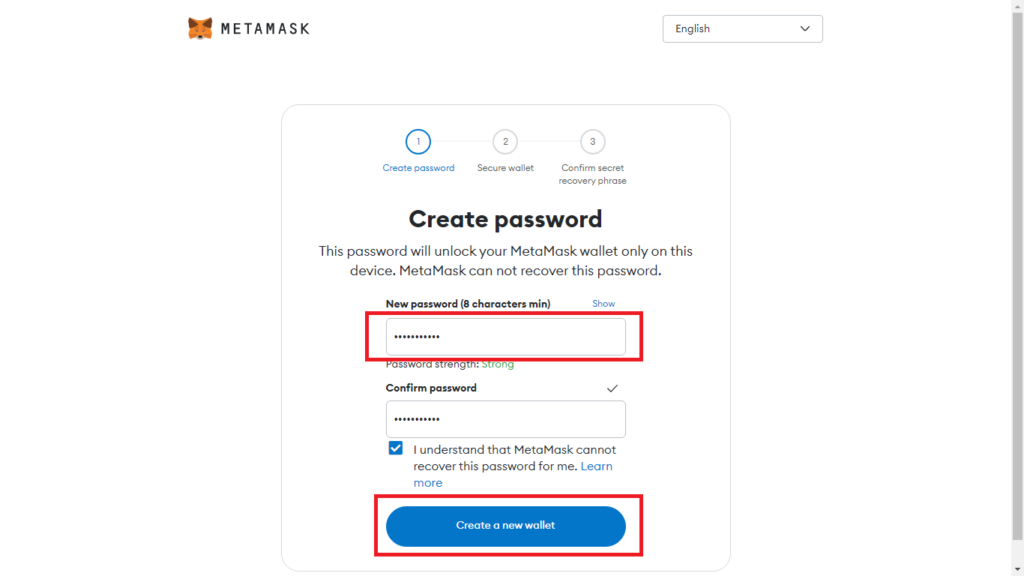 MetaMask will produce a secret backup phrase comprising twelve words. This state acts as a backup to restore your wallet in case needed. Write down these words and keep them in a secure put. Do not share this phrase with anybody and store it offline.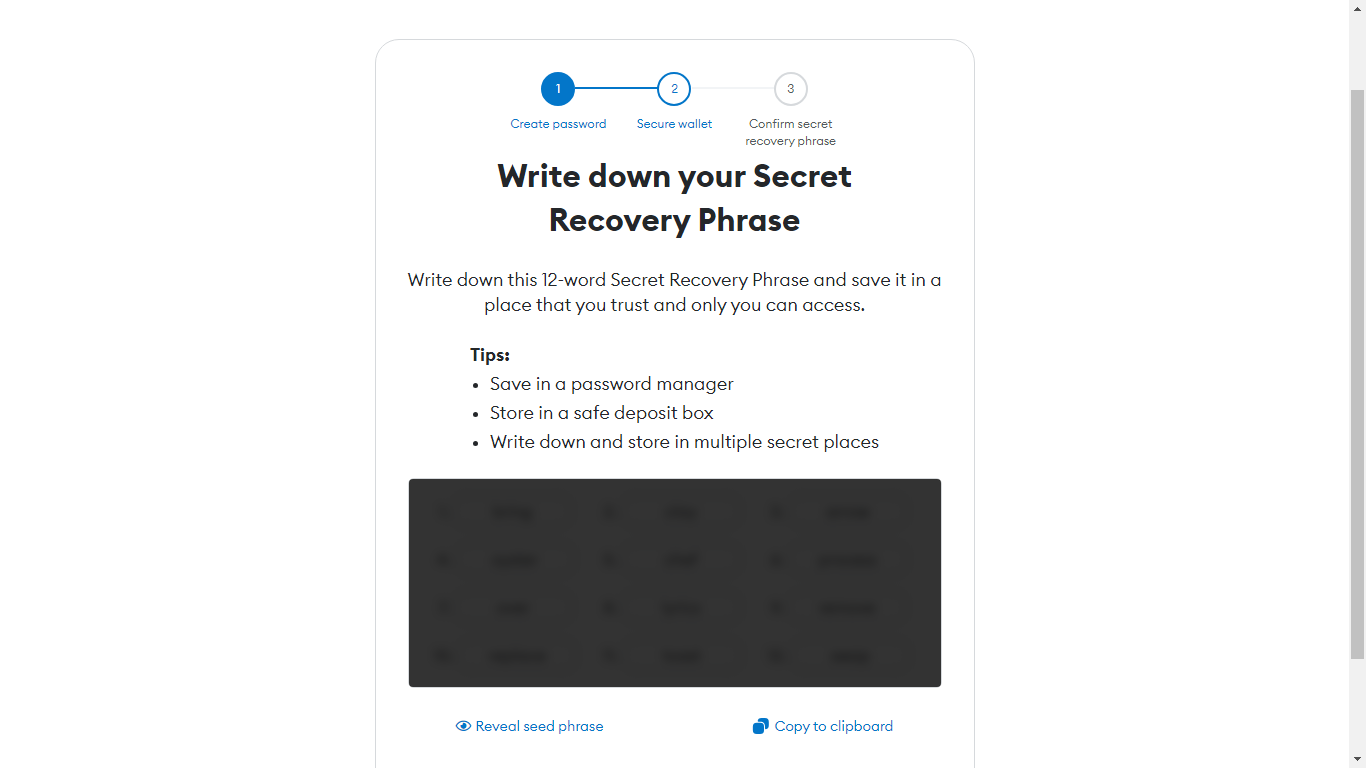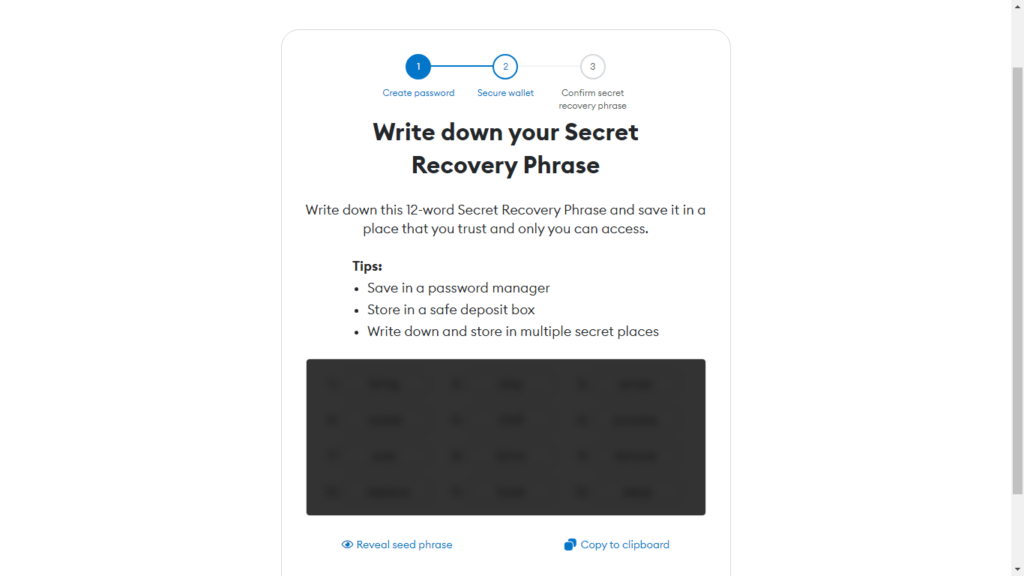 Complete this step carefully, then press "Confirm" once finished.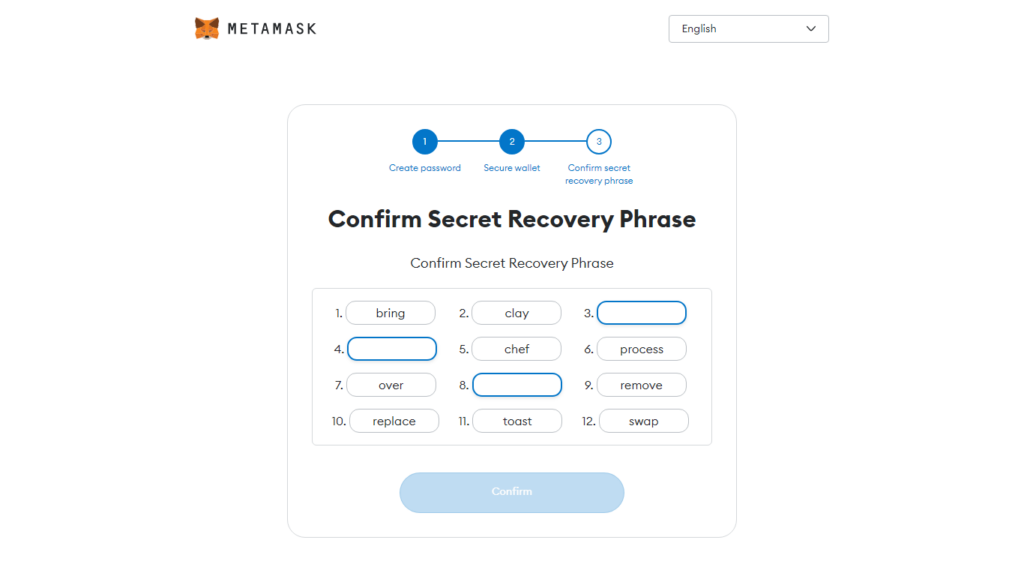 Congratulations! Your MetaMask wallet is now created.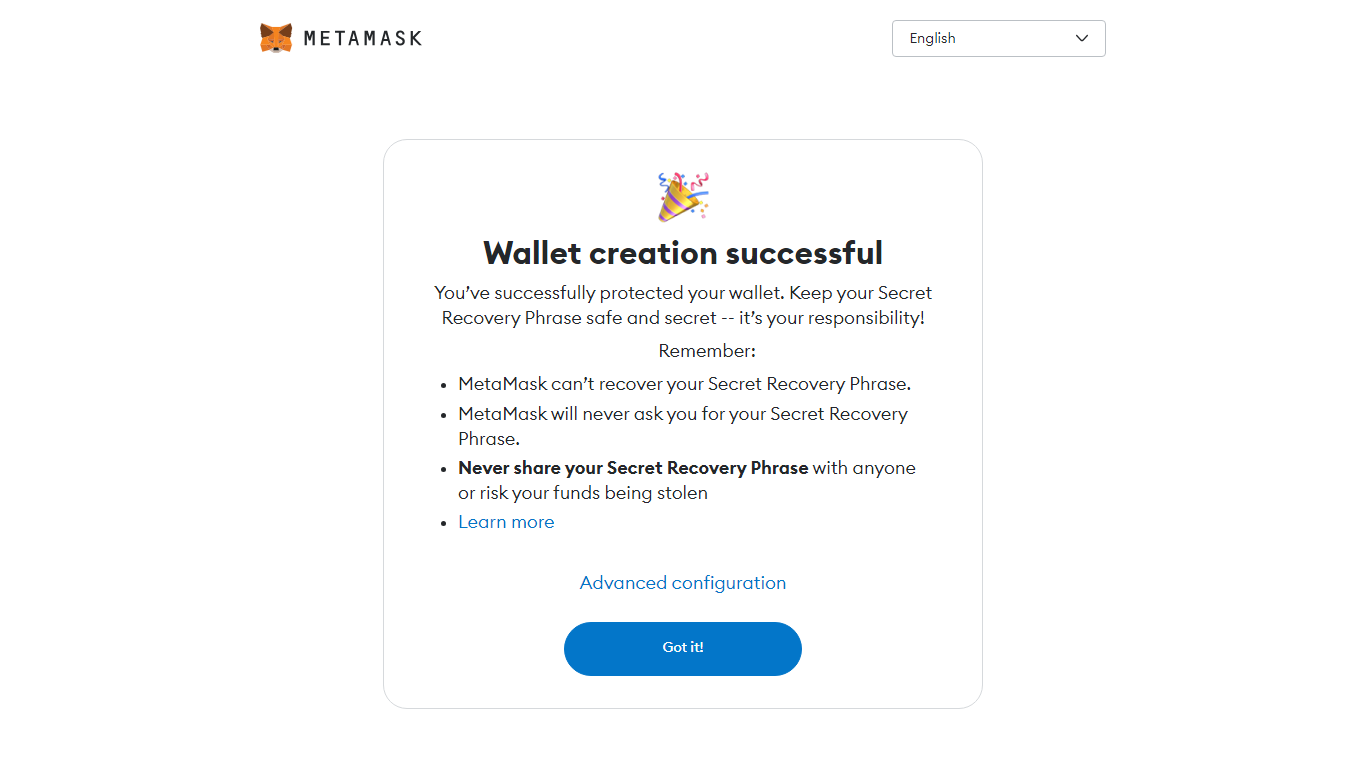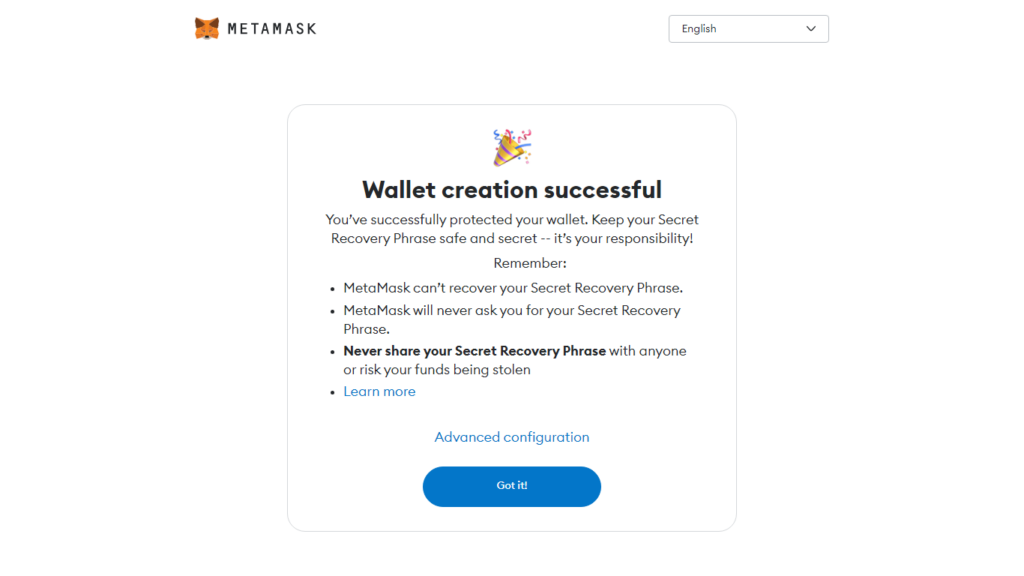 How Do I Install MetaMask on My SmartPhone?
To install the MetaMask wallet on your smartphone, you can follow the steps below:
Go to your phone's app store. If you use an iPhone, go to the App Store; if you use an Android device, go to the Google Play Store.
Search for "MetaMask" in the app store and download it.
After the installation, you will find the MetaMask icon on your phone.
Launch the MetaMask app.
On the MetaMask screen, tap "Get Started" to set up your MetaMask wallet.
Review the MetaMask terms of use. If you agree to the terms, press the "Accept" button.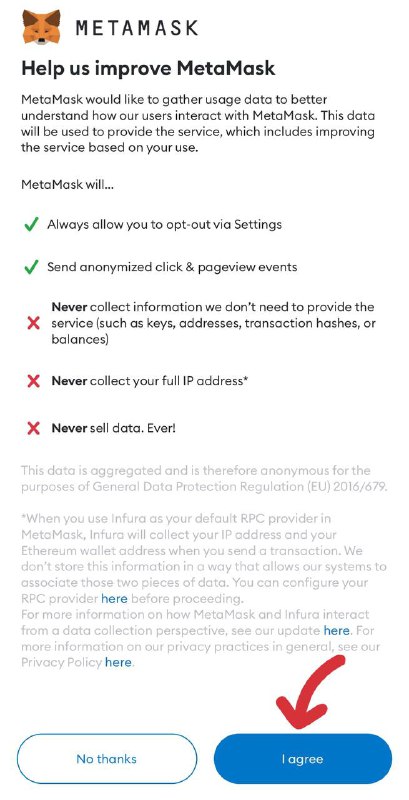 Set a strong and unique password for your MetaMask wallet.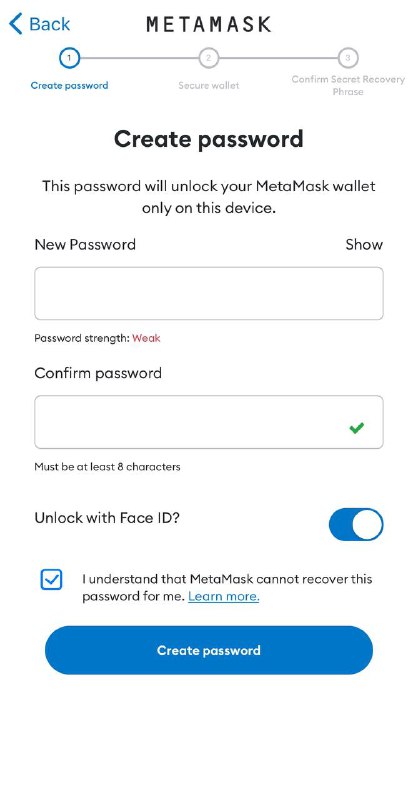 MetaMask will generate a secret backup phrase comprising twelve words.
Complete this step and click "Confirm" once finished.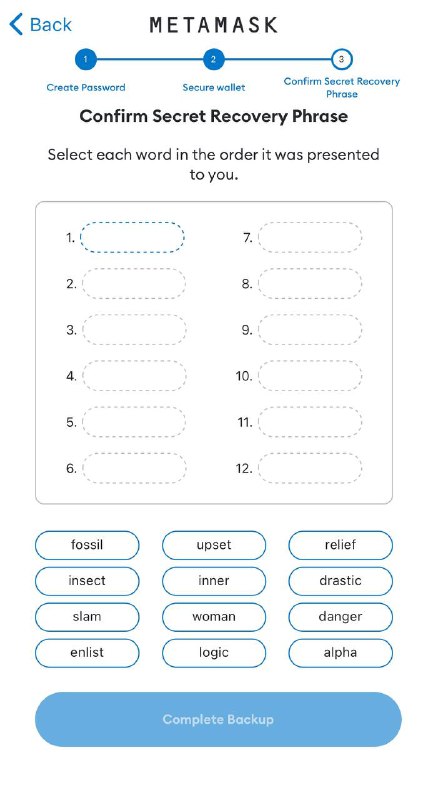 Your MetaMask wallet is now created on your mobile.
Conclusion
MetaMask has emerged as a leading cryptocurrency wallet and gateway to decentralized applications (DApps) on the blockchain. With over 30 million monthly active users as of March 2022, it has cemented its position as a trusted and widely adopted tool within the crypto community.
By seamlessly integrating with web browsers and providing a user-friendly interface, MetaMask empowers individuals to securely store and manage their digital assets, including Ethereum (ETH), ERC-20 tokens, and non-fungible tokens (NFTs).
Whether installed as a browser extension or a mobile app, MetaMask offers flexibility and convenience, ensuring a consistent user experience across different platforms. It has become an essential tool for crypto enthusiasts, allowing them to participate in decentralized finance, explore decentralized applications, and take control of their financial journey.
As the crypto landscape continues to evolve, MetaMask remains at the forefront, driving the adoption of cryptocurrencies and empowering users to navigate the decentralized world confidently. With its robust features, secure infrastructure, and ever-growing user base, MetaMask stands as a testament to the potential of blockchain technology and the exciting opportunities it presents.
So, whether you're a seasoned crypto investor or just dipping your toes into the world of decentralized applications, MetaMask is a trusted companion that will enable you to unlock the full potential of blockchain and embark on an exciting journey in the realm of decentralized finance.