The launch of CrowdSwap's token (CROWD) will happen on the Polygon (MATIC) network. For the upcoming MASSIVE airdrop lottery and the token launch, we chose Polygon for the genesis event. Polygon network has some features that make it unique for our airdrop, hence the reason why we chose Polygon for this purpose. Before going any further, let's take a look at the main characteristics of the Polygon network.
What Is Polygon (MATIC)?
Known also as Matic Network, the Polygon Network is a layer-2 scalability platform that was introduced as a solution to increasing the scalability of the Ethereum Network. The Polygon Network utilizes a very versatile framework called Polygon SDK, which is described by the project as the "Gateway to Multi-Chain Ethereum". The native token of the Polygon network is MATIC, which has attracted a lot of attention to it in recent years.
The Polygon Network brings secure, convenient, and fast off-chain transactions not only for payments but also for off-network smart contracts. In fact, Polygon is a platform for building a dedicated blockchain network, combining all the features of an independent blockchain (flexibility, governance, and scalability) with the best features of Ethereum (security, developer experience, and cross-chain collaboration).
The main goal of the Polygon network is to provide a framework for building blockchain networks that can communicate with each other. Polygon has several innovative features such as ZK and Optimistic roll-ups. The ZK Roll-up takes many transfers out of the network and consolidates them into single transactions. In addition, the Optimistic roll-up feature speeds up the transaction time. Both of these features help increase scalability and solve Ethereum's current problem of network congestion and high transaction fees. Polygon processes up to 65,000 TPS (transactions per second) in a single sidechain, and the confirmation time of each block is under 2 seconds.
Because of these features, the polygon network has attracted a lot of interest. Transaction fees in the MATIC network are extremely low, sometimes cheaper than $0.001! Blazing fast transaction speeds make it an optimal place to start our journey. As you know, one of the main goals of CrowdSwap is to offer solutions for lower fees and fast transactions. Therefore, the features of Polygon Network described above make it the go-to blockchain network for our team to launch the CROWD token.
How to Add Polygon to MetaMask?
To participate in both the airdrop and token launch of CROWD token, you need to set up a wallet that supports the Polygon network for exchanging tokens with each other. For this purpose, we suggest using MetaMask Wallet, which is easy to set up. If you already have a MetaMask Wallet, you can use it, but if you don't, visit this page to set up a MetaMask wallet to get started. 
Add the polygon (MATIC) network to MetaMask
Before you can use the MetaMask wallet on the polygon network, you have to provide the connection details to the MetaMask extension. This is done by adding a new network. This is an easy task and takes you only a few minutes. The process of adding the network to MetaMask can be done with two methods, which are explained here. 
Method 1 (Recommended!)
This method is done through the CrowdSwap App and is very convenient, therefore, it is highly recommended. 
Step 1. Go to this address: https://app.crowdswap.org/. 
Step 2. Wait for the page to fully load and a pop-up will show up, prompting you to connect your wallet.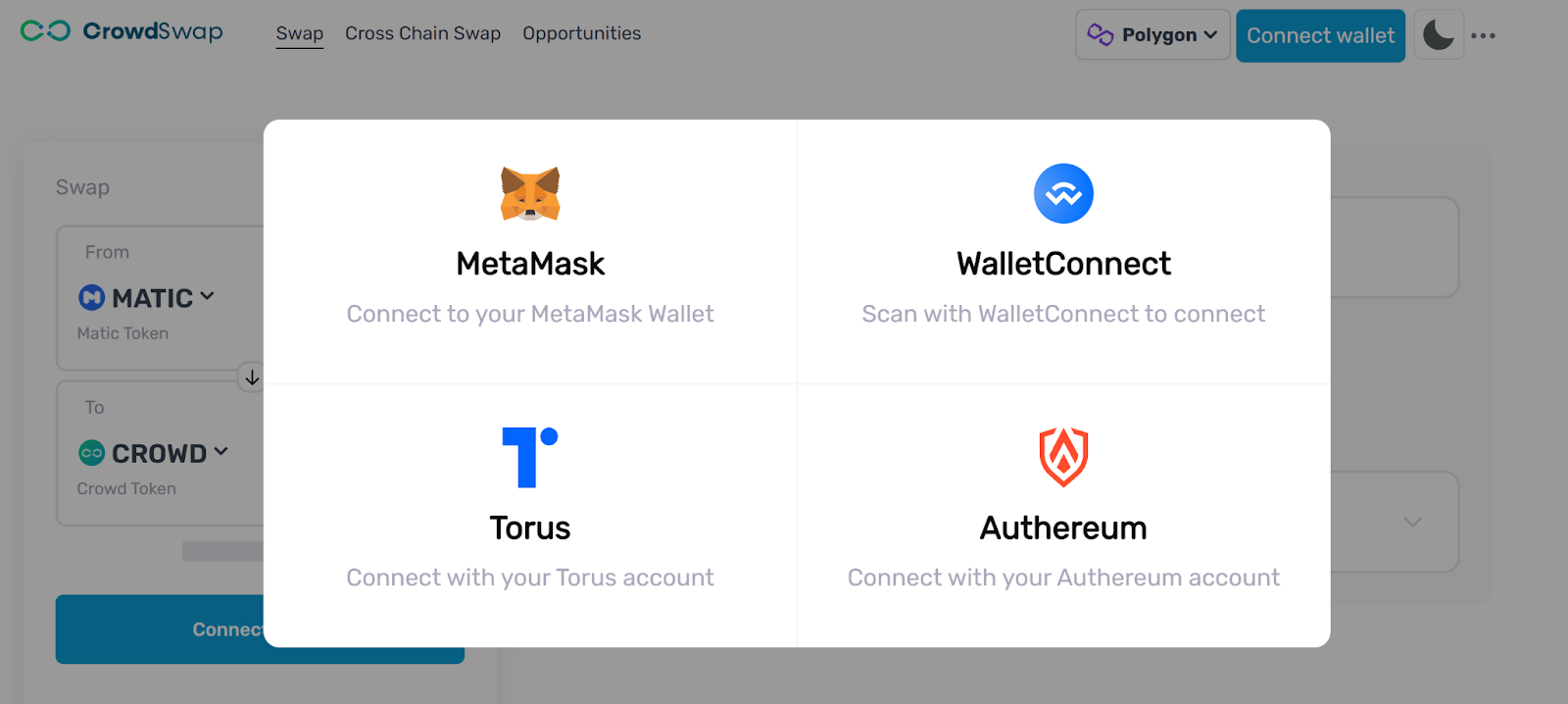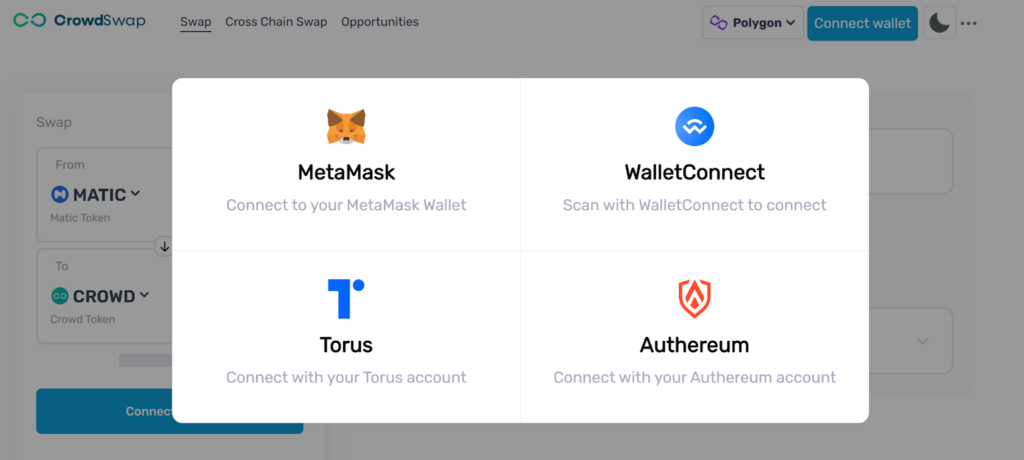 *If the pop-up doesn't show, click on Connect Wallet and choose MetaMask.


Step 3. Polygon should be selected by default, but if it isn't, click on the network dropdown and choose Polygon.
Step 4. Click on Change network.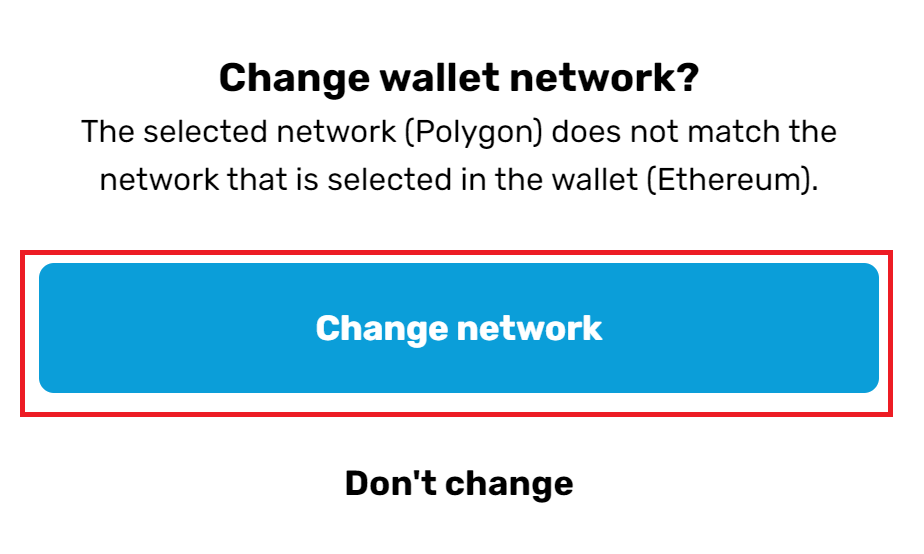 Step 5. Scroll down to click on Approve.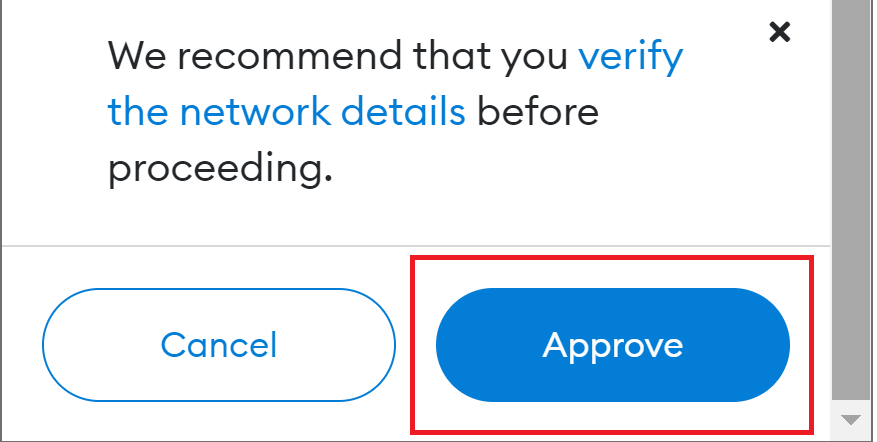 Step 6. Confirm by clicking on Switch Network.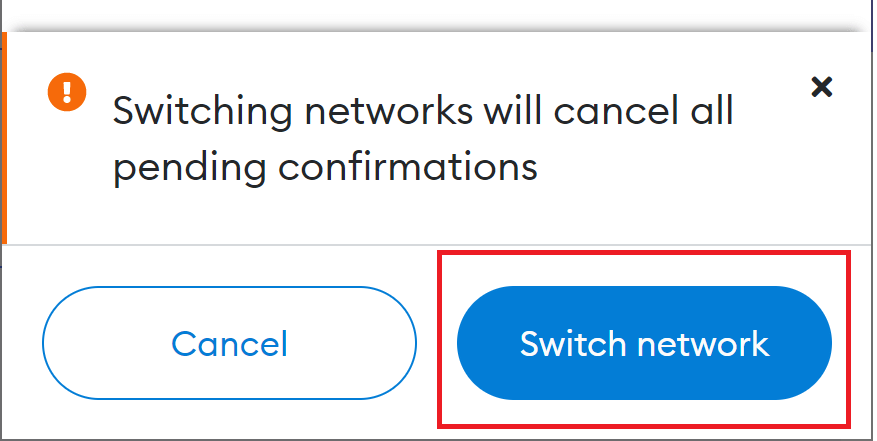 Congratulations! You have now successfully added BSC to MetaMask. Apart from this method, there is another procedure to add Polygon Chain to your wallet.
Method 2
Step 1. Go to this address: https://polygonscan.com/. This is the official block explorer and analytics platform for Polygon Network
Step 2. Scroll down to the end of the page, and click on the Add Polygon Network button.

Step 3. Enter your MetaMask password in the MetaMask notification pop-up window.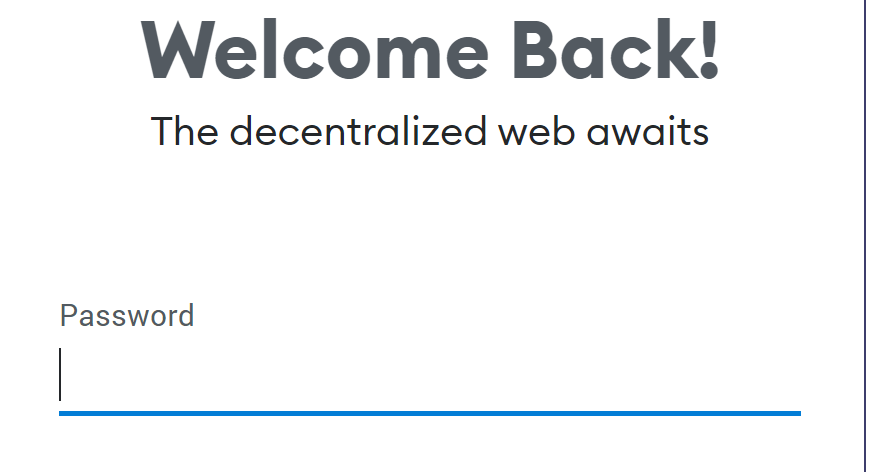 Step 4. Scroll down to click on Approve.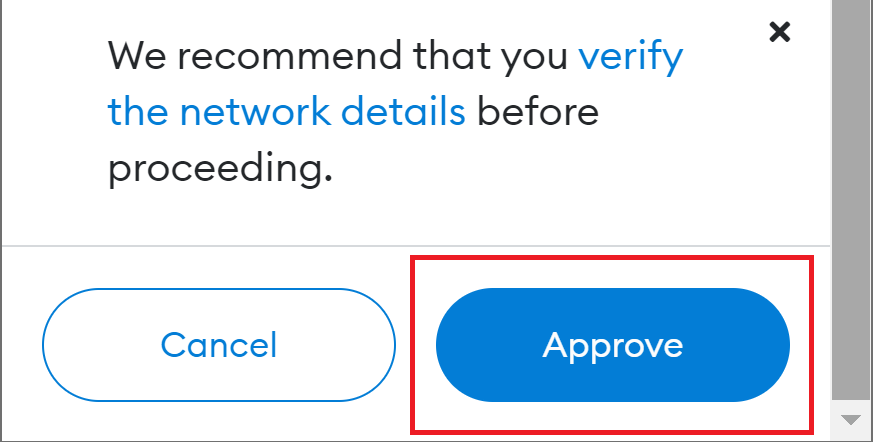 Step 5. Confirm by clicking on Switch Network.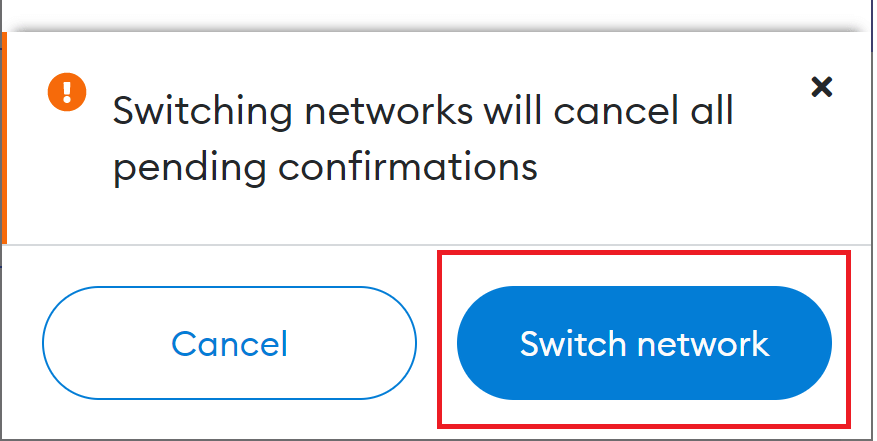 Method 3 (Manual)
Step 1. On the top of your MetaMask, click on the network drop-down.

Step 2. Click on Add Network.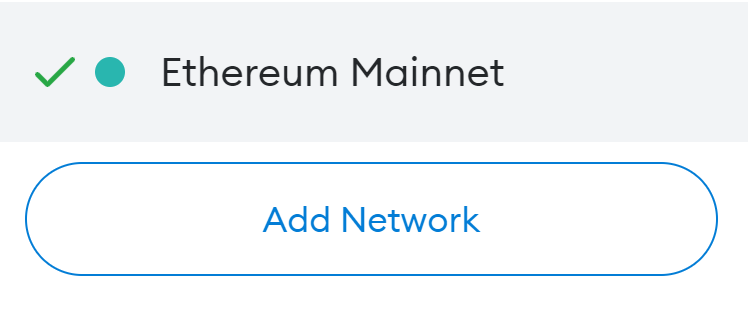 Step 3.Insert the data below in the corresponding fields of the MetaMask dialog.
| | |
| --- | --- |
| Network Name: | Polygon |
| Network URL | https://rpc.ankr.com/polygon |
| Chain ID | 137 |
| Currency symbol | MATIC |
| Block explorer URL | https://polygonscan.com |
Step 4. Click Save and you are done! 

Now, your MetaMask wallet should be connected to BSC Network. Congratulations! You have created your MetaMask wallet and configured the Polygon network. 
PRO Tip:
In times of congested networks, sometimes changing the RPC URL helps out:
Conclusion
In this article, we introduced three methods to add Polygon Network (MATIC) to MetaMask. All three are essentially the same, except that entering the data is done automatically for you in the first and second methods. In contrast, in the third method, you must manually enter the same information. Either way, ensure you find the data you want to enter from a reliable source.