Polygon is a layer-2 scaling solution for Ethereum that offers fast and cheap transactions on its network. Polygon uses its token, MATIC, which is also compatible with the Ethereum network. To use Polygon decentralize application (dApps). You need to add the Polygon network to your MetaMask wallet. MetaMask is a popular wallet that allows you to interact with Ethereum and other compatible networks. You can download MetaMask from its official website and install it on your browser. Before starting that, it's better to know more about Polygone and MetaMask and follow the correct and exact guide.
What Is Polygon (MATIC)?
Known also as MATIC, the Polygon Network is a layer-2 scalability platform introduced as a solution to increasing the scalability of the Ethereum Network. The Polygon Network utilizes a very versatile framework called Polygon SDK, described by the project as the "Gateway to Multi-Chain Ethereum." The native token of the Polygon network is MATIC, which has attracted much attention recently.
The Polygon Network brings secure, convenient, fast off-chain payment transactions and off-network smart contracts. Polygon is a platform for building a dedicated blockchain network, combining all the features of an independent blockchain (flexibility, governance, and scalability) with the best features of Ethereum (security, developer experience, and cross-chain collaboration).
The main goal of the Polygon network is to provide a framework for building blockchain networks that can communicate with each other. Polygon has several innovative features, such as ZK and Optimistic roll-ups. The ZK Roll-up takes many transfers from the network and consolidates them into single transactions. In addition, the Optimistic roll-up feature speeds up the transaction time. These features help increase scalability and solve Ethereum's current problem of network congestion and high transaction fees. Polygon processes up to 65,000 TPS (transactions per second) in a single side chain, and the confirmation time of each block is under 2 seconds.
Because of these features, the polygon network has attracted much interest. Transaction fees in the MATIC network are extremely low, sometimes cheaper than $0.001! Blazing fast transaction speeds makes it an optimal place to start our journey. One of the main goals of CrowdSwap is to offer solutions for lower fees and fast transactions.
About Polygon MATIC Tokens:
MATIC is the native token of Polygon. They are ERC-20 tokens that can be stored in any Ethereum-compatible wallet. They can also be bridged to other networks. Polygon MATIC tokens are mainly used for:
Paying for transaction fees on Polygon networks, similar to ETH tokens used on Ethereum.
Contributing to security through staking involves locking up MATIC tokens to validate transactions and earn rewards.
Participating in the protocol's decentralized governance by voting on Polygon Improvement Proposals (PIPs) and suggestions for improving the protocol.
What is MetaMask Wallet?
MetaMask Wallet is a crypto wallet and a gateway to blockchain applications. It lets you buy, send, spend, and exchange digital assets and access web3 dApps and NFTs. You can install MetaMask as a browser extension or a mobile app. By integrating MetaMask with Ethereum-based decentralized applications (dApps), users can trade them on decentralized exchanges like CrowdSwap, or spend their coins in games, stake tokens, and many more… Additionally, it provides users with access to DeFi applications and a starting point for exploring the DeFi market. MetaMask is trusted by millions of users worldwide.
Read more: what is DEX?
What are the benefits of using MetaMask?
There are many benefits that users can achieve by using Metamask wallet; here we name some,
It is easy to set up and use, even for beginners.
It is free and open-source.
It supports various dApps and web3 applications on the Ethereum network or its layer two solutions.
It gives you complete control of your funds and keys.
It has low fees for swaps.
It has top-notch security and backup features.
It can integrate with hardware wallets like Ledger.
Add Polygon to MetaMask:
As starting and first step, Create a MetaMask Wallet, which is easy to set up. Next, Add the Polygon (MATIC) network to MetaMask. Before using the MetaMask wallet on the Polygon network, you must add a new network. This is an easy task and takes less than a few minutes. Adding the network to MetaMask can be done with three methods.
Method 1 (Recommended!)
This method is done through the CrowdSwap App and is very convenient. Therefore, it is highly recommended.
Step 1. Go to this address: https://app.crowdswap.org/.
Step 2. Wait for the page to load fully; a pop-up will show up, prompting you to connect your wallet.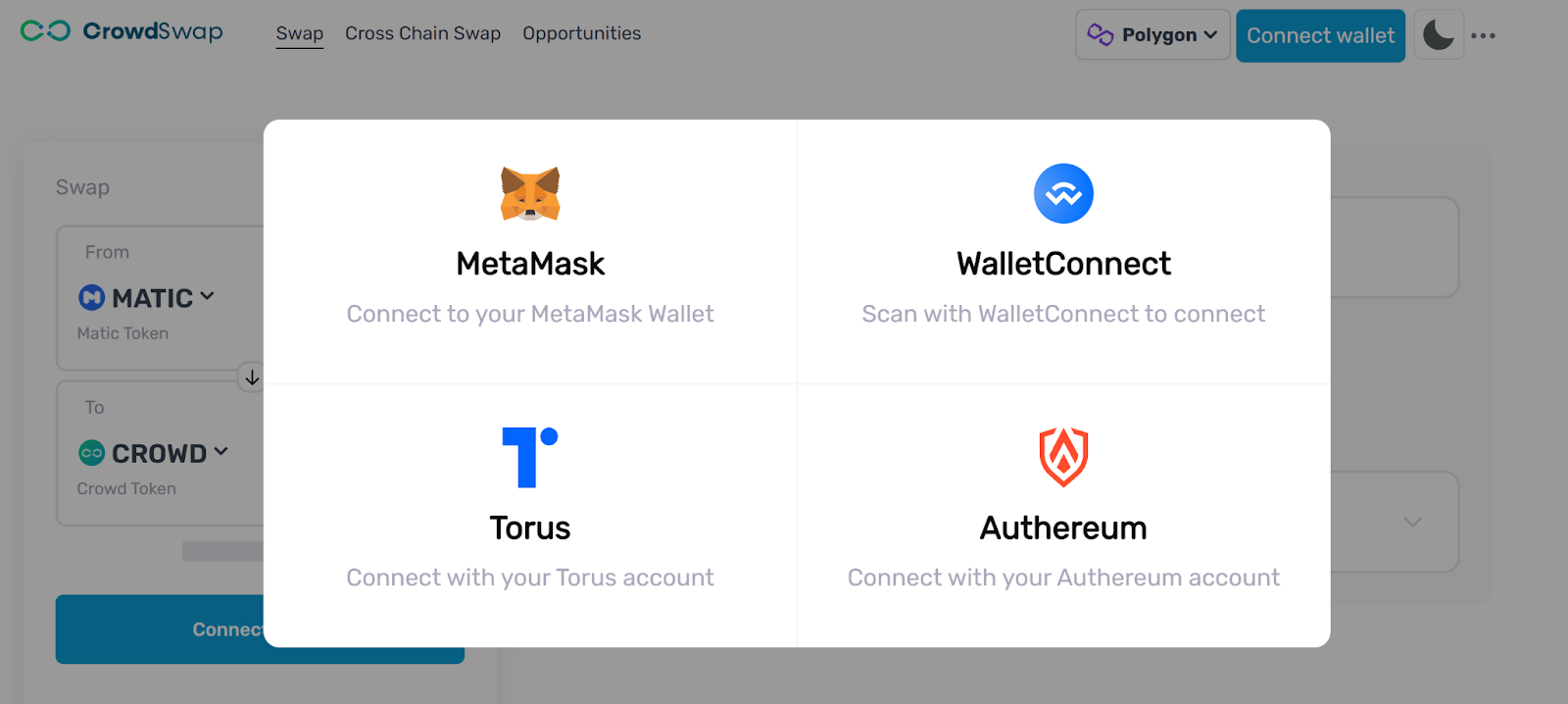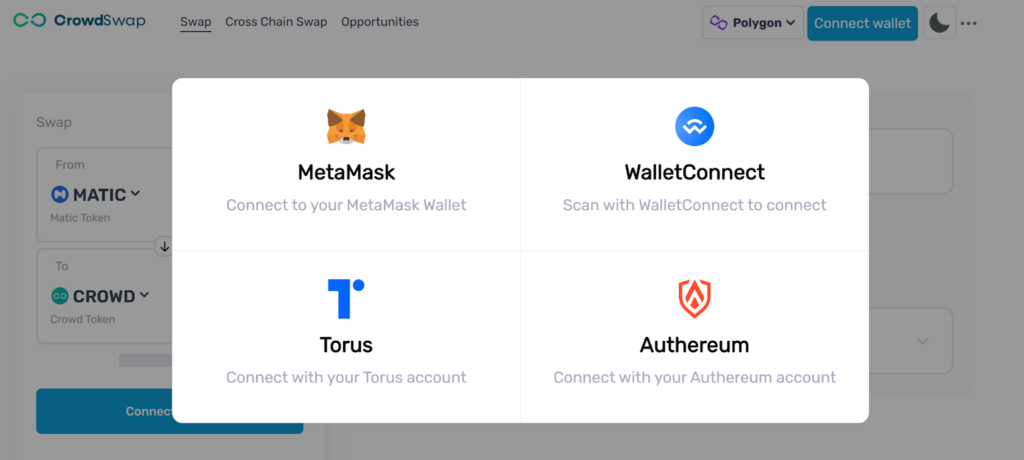 *If the pop-up doesn't show, click on Connect Wallet and choose MetaMask.


Step 3. Polygon should be selected by default; if not, click on the network dropdown and choose Polygon.
Step 4. Click on Change network.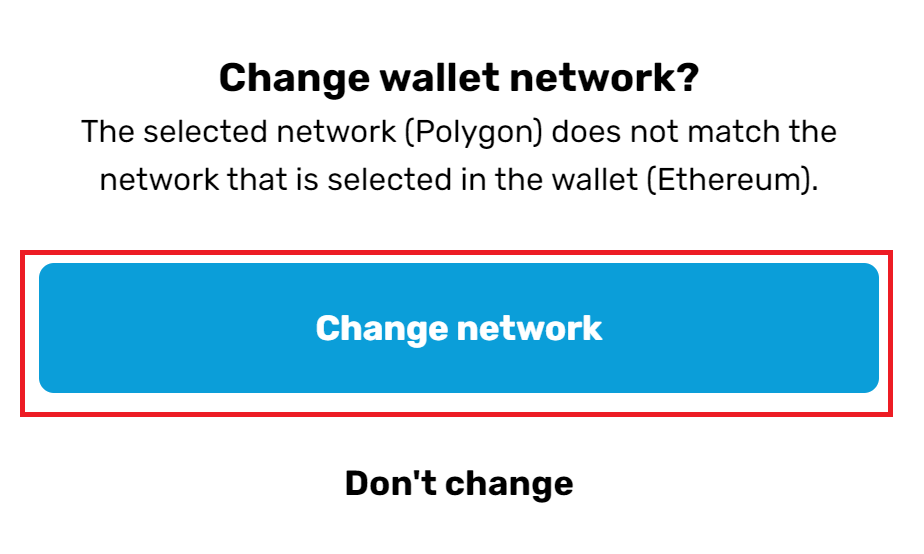 Step 5. Scroll down to click on Approve.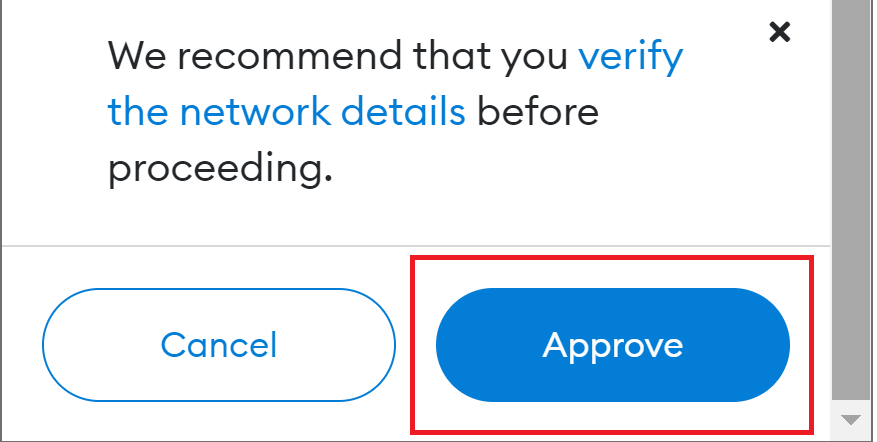 Step 6. Confirm by clicking on Switch Network.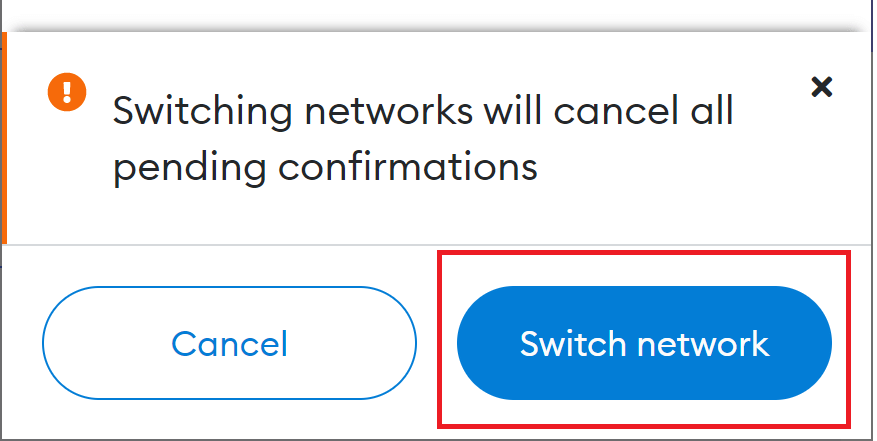 Congratulations! You have now successfully added BSC to MetaMask. Apart from this method, another procedure exists to add Polygon Chain to your wallet.
Method 2
Step 1. Go to this address: https://polygonscan.com/. This is the official block explorer and analytics platform for Polygon Network.
Step 2. Scroll down to the page's end, and click the Add Polygon Network button.

Step 3. Enter your MetaMask password in the MetaMask notification pop-up window.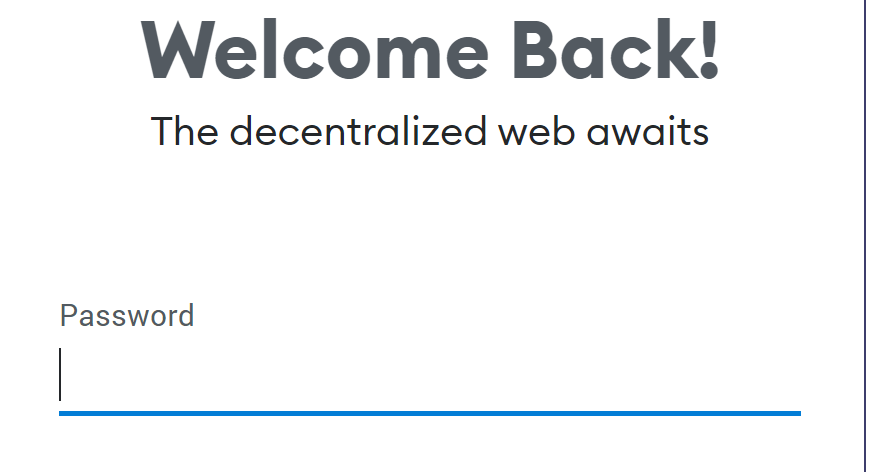 Step 4. Scroll down to click on Approve.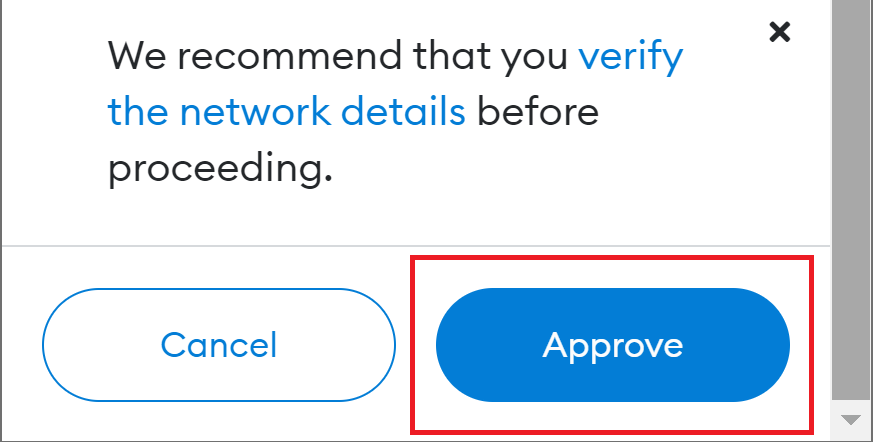 Step 5. Confirm by clicking on Switch Network.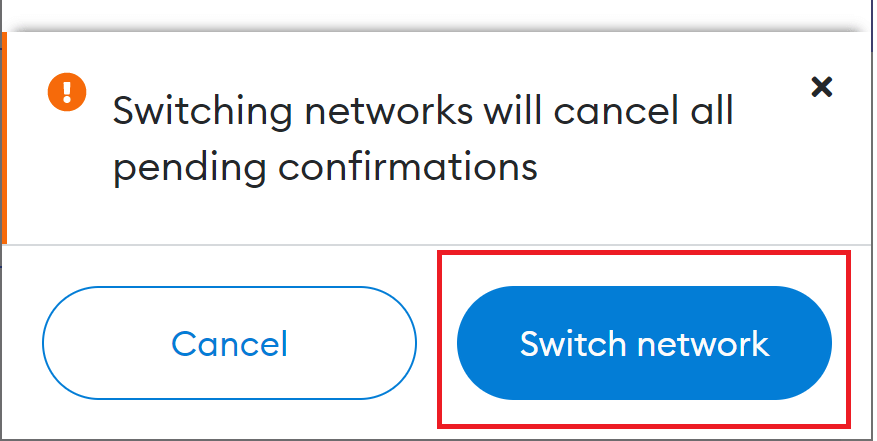 Method 3 (Manual)
Step 1. On the top of your MetaMask, click on the network drop-down.

Step 2. Click on Add Network.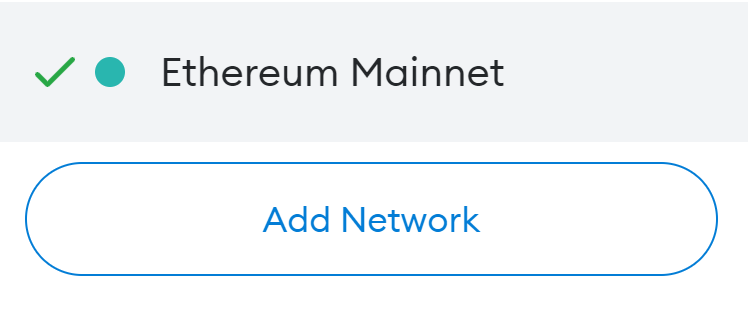 Step 3.Insert the data below in the corresponding fields of the MetaMask dialog.
| | |
| --- | --- |
| Network Name: | Polygon |
| Network URL | https://rpc.ankr.com/polygon |
| Chain ID | 137 |
| Currency symbol | MATIC |
| Block explorer URL | https://polygonscan.com |
Step 4. Click Save and you are done!

Now, your MetaMask wallet should be connected to BSC Network. Congratulations! You have created your MetaMask wallet and configured the Polygon network.
PRO Tip:
In times of congested networks, sometimes changing the RPC URL helps out:
How to Add Polygon Test Net to Metamask:
There are different ways to add Polygon Testnet to MetaMask, one of the easiest ways is to use ChainList. Here are the steps:
Navigate to ChainList and link your MetaMask Wallet.
Tick the 'Include Testnets' option.
Input 'Polygon' into the search bar and locate the desired test net (Polygon Mumbai).
Click 'Add to MetaMask, and the network will be integrated into your wallet.
Conclusion
In this article, we tried to give information about polygon(MATIC) and MetaMask wallet and introduced three methods to add Polygon Network (MATIC) to MetaMask. All three are the same, except that entering the data is done automatically for you in the first and second methods. In contrast, you must manually enter the same information in the third method. Either way, ensure you find the data you want to use from a reliable source.
FAQ:
Which type of network is polygon MATIC?
Polygon is a layer-2 scaling solution for Ethereum that offers fast and cheap transactions on its network.
Do we need MetaMask?
MetaMask Wallet is a crypto wallet. You need MetaMask to use (dApps) or spend coins in games, stake tokens, and many more…
Why is MetaMask a good wallet?
Because It is easy to set up and use, It is free, open-source, and supports various dApps.