CrowdSwap has been busy. After a series of successful projects, now it's time to facilitate yield farming BNB Smart Chain (BSC) tokens. With this new feature, CrowdSwap users are now able to seize investment opportunities on the BSC network in no time. Users can short-cut the complex procedure of participating in the CAKE/BNB pool with only a few clicks.
For people who are long-time holders of BNB, finding a way to earn passive income is crucial. That's why CAKE/BNB pool is one of the popular yield farming pools out there. However, to participate in those pools, you need to follow a complex process that can be confusing even to experienced users. CrowdSwap has recently launched a feature that can simplify this process to a tremendous amount. So, buckle up; let's see how it's done. Read more about ways you can earn passive income during the bear market.
How it's typically done
Typically, investors who want to participate in the CAKE/BNB pool refer to a decentralized exchange (DEX) like PancakeSwap. On this DEX, the user has to conduct multiple transactions to get the work done. Imagine you hold some BUSD and want to participate in this pool. In that case, you have to perform the following transactions:
TX1: Swap BUSD for BNB
TX2: Swap BUSD for CAKE
TX3: Add liquidity and receive LP token
TX4: Add LP token to pool
The above four transactions are the typical process of yield farming for cryptocurrency pairs. This is almost the same for all DEXes out there. But what if you could do all the above transactions in one? This feature is now available for CrowdSwap users to help them save a lot of time and effort. Follow along with the article to find out how CrowdSwap facilitates this.
How CrowdSwap does it
CrowdSwap has launched a new feature to shorten the journey of farming CAKE/BNB and make it more exciting through fast-lane transactions. With this feature, you are only a few clicks away from yield farming your tokens. In the above example, if you have BUSD in your wallet, your balance will automatically appear, and you only need to click on "Allow to use your BUSD."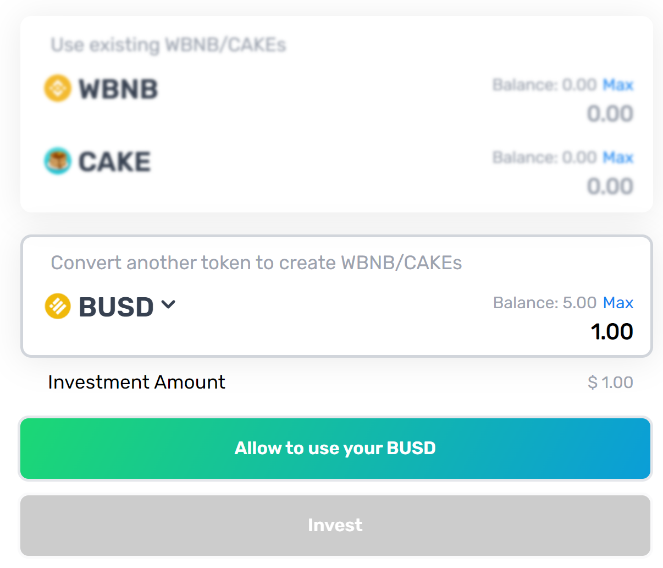 After you click this button, your MetaMask wallet will show up, and you will be prompted to confirm the transaction. Once the confirmation is done, you can hit "Invest," and you're done. Therefore, a few simple steps can put your assets into a liquidity pool for yield farming. But this does not end here. There's another cool feature: cross-chain.
It's also cross-chain
Another fascinating characteristic of this new feature is that it supports cross-chain swaps. This means that if you have tokens on other blockchain networks, you can glide freely between blockchains and participate in another chain's opportunities. Let's elaborate on this with a simple example. Imagine you have some Ethereum (ETH) and want to farm CAKE/BNB (done on the BSC network). Typically, you would have to conduct the following transactions:
TX1: Swap ETH (on Ethereum network) for BNB (on BSC network)
TX2: Swap ETH (on Ethereum network) for CAKE (on BSC network)
TX3: Add liquidity (BNB and CAKE) and receive LP token
TX4: Add LP token to pool
Because ETH is on a different network than BNB and CAKE, one needs to do the swap through another procedure and then go back to the actual transactions. But thanks to the cross-chain feature, you have no limitations. This means you don't need to swap your ETH to CAKE and BNB first and then put your liquidity in the pool. In fact, the procedure is done precisely as in the BUSD example, as if your ETH is already on the BSC network.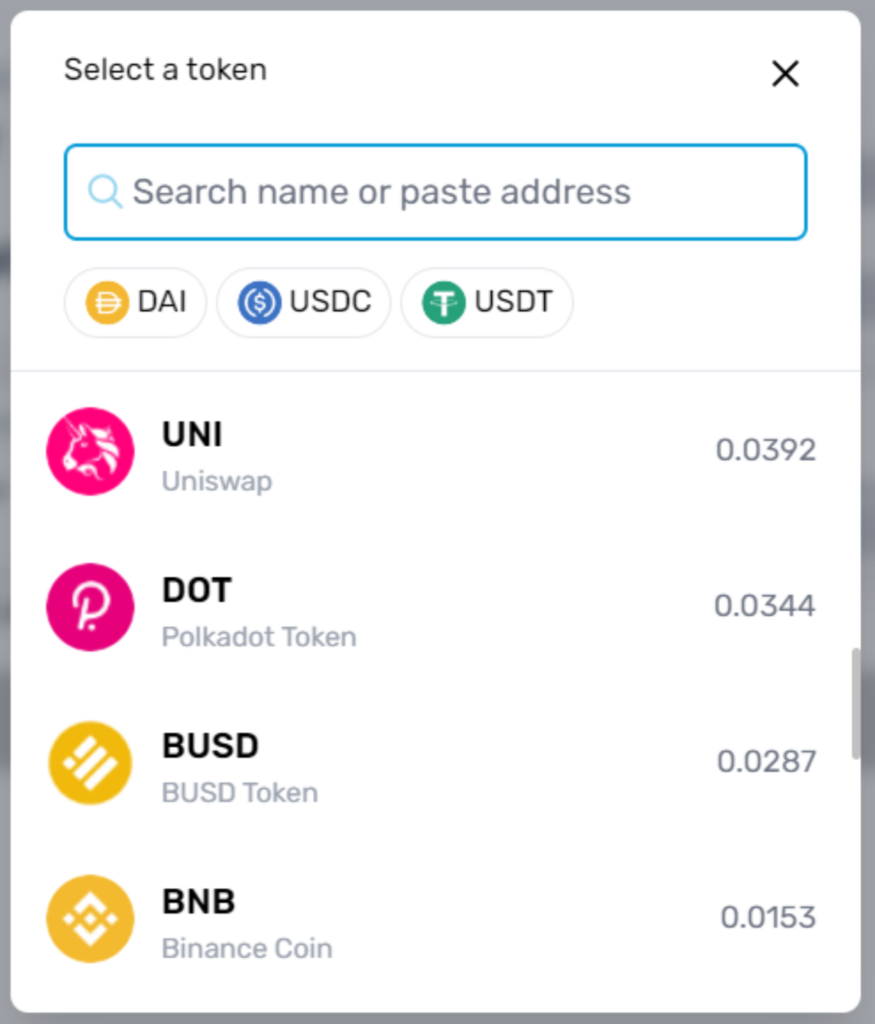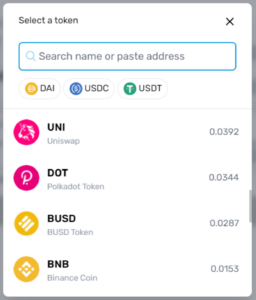 Currently, four networks are available on CrowdSwap: Avalanche, Ethereum, BNB Smart Chain, and Polygon. If you have assets on any of these four blockchains, you can still put your assets in the CAKE/BNB pool. This is done without the need for any excessive swaps.
The bottom line
CrowdSwap has made it simpler for its users to use yield farming opportunities on the BSC network. CS users are now able to farm CAKE/BNB without being involved in the cumbersome procedure of swapping tokens. So, everything is done automatically by CrowdSwap for the user, thanks to its meticulous planning. Make sure you visit this address and conduct your first transaction.