CrowdSwap is an app that allows you to easily swap one cryptocurrency for another. Besides the simple swap, our app also shows you how your swap will get the best possible price and transparently displays all costs....All you need is a wallet, a few coins you want to exchange, and coins for the corresponding gas fees. It is even easier if you simply buy CROWD and Stake it. Because besides our app we offer you the possibility to be part of this great project by investing in the CROWD token. This way when an exchange happens through our app, you earn from it. For more details: https://crowdswap.org/token1 At the moment you need to choose in which network you want to swap your coins and even put them in your wallet, in the future our CrowdSwap app will allow you to swap without thinking about networks.
Read more
A NON-STOP flight for your assets into the best OPPORTUNITIES… with a SIMPLE booking PROCESS!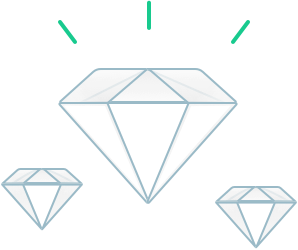 Select your desired opportunity
How to work with CrowdSwap staking platform
How to transfer USDT from Ethereum or BSC networks to Polygon network
How to Participate In The CROWD Token Public Sale?
Stay tuned with CrowdSwap Newsletter
No worries, we will never SPAM you. Join now and stay up to date on defi