CrowdSwap is an app that allows you to easily swap one cryptocurrency into a more profitable one. Besides the simple swap our app also shows you how your swap will get the best possible price and transparently displays all costs. All you need is a wallet and a few coins.
A NON-STOP flight for your assets into the best OPPORTUNITIES… with a SIMPLE booking PROCESS!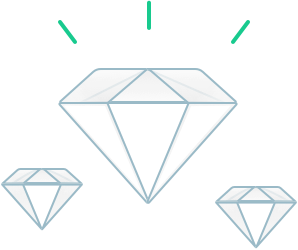 Select your desired opportunity
Join our community and stay tuned
Besides our app we offer you the possibility to be part of this great project by buying the CROWD token. This way when an exchange happens through our app you participate from it.
Want to learn how it works, have a look on our YouTube Channel
Why should you choose CrowdSwap
Exponentially growing market
More than 50% growth in blockchains, opportunities, DEXes, cross-chain solutions and wallet providers.
Leaving the users with a vast amount of combinations to find the best opportunities and prices.
It's almost an impossible mission to find the best opportunities and prices manually.  
The huge success of DeFi has created an exponentially growing market. What seems to be good news for the projects and companies, might create some headache for the users…
Find the best opportunities in crypto space and Save significantly
Stay tuned with Crowd Swap Newsletter
In the future our CrowdSwap App will allow you to swap without even thinking about networks andwe will offer you great opportunities. Don't want miss?
Join our community and stay tuned